On March 11, 2020, WHO announced the pandemic of the new coronavirus (Covid-19), which was first detected in the Chinese city of Wuhan in December 2019. Since then, the virus has spread rapidly throughout the planet, causing acute respiratory infections. Today we will tell you why, despite the widespread quarantines and the collapse of world markets, not everything is so scary and how big data technologies help to cope with this scourge.
Once again about coronavirus: who is to blame and what to do
First of all, to reduce the degree of panic, we note that even with high infectivity, coronavirus is relatively easily tolerated by most people. This is what determines the widest area of ​​its distribution: a person who does not know that he is ill continues to live an ordinary life: he works, goes to shops, cafes, cinema, entertainment and educational centers, as well as other public places. Moreover, he is actively spreading the infection, which, like any virus, is more dangerous for the most defenseless members of society.
Doctors say that people over 70 years old, as well as people with weakened immunity and nicotine addiction are at risk. More than 80% of those infected suffer the disease like seasonal SARS or the flu: fever, cough, weakness during the week, followed by recovery. Some people do not even have such symptoms at all, and 30–40% of the population is not at all susceptible to infection. In particular, it is believed that young children get sick relatively easily and without complications. However, they can act as carriers of the virus, so each of us needs to observe safety precautions: eat and sleep in sufficient quantities, wash hands and face thoroughly, disinfect surfaces, limit visits to places with a large crowd of people, including cultural events and public transport. Thanks to such seemingly simple measures, even with the most unfavorable prognosis, the infection worldwide will be taken under control by July 2020.
Big Data vs COVID-19
Returning to the coronavirus, we note that data transparency and the adequacy of statistics are key factors that help physicians and other competent specialists understand the features of an emergency and take the necessary measures in a timely manner. In particular, many sites are being created with interactive information about sick, recovered and dead from Covid-19. For example, Yandex presented its dashboard with a global picture and a detailed breakdown by region of the Russian Federation, using reports from the Federal Service for Supervision of Consumer Rights Protection and Johns Hopkins University in the United States. This is a classic example of a heavily loaded Big Data system, which in near real-time mode receives data from various sources, aggregates them and presents them to many users in a visual form.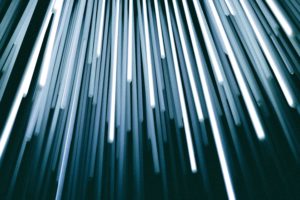 Artificial intelligence vs coronavirus: the winner is the person
Data Science has helped fight the virus since its inception. In particular, the Big Data machine learning system for monitoring the health of BlueDot recorded an outbreak of pneumonia caused by coronavirus as early as December 31, 2019, i.e. before WHO specialists. The platform in real time analyzes news reports in the media in foreign languages, official statements by the authorities, as well as reports on diseases in the animal and plant worlds. BlueDot artificial intelligence also aggregates indirect data: blog posts and forums, as well as airline ticket reservations around the world. Thanks to this, the system correctly determined not only the place of the epidemic, but also the ways of its further spread: from Chinese Wuhan to Bangkok, Seoul, Taipei and Tokyo.